Hier stellen sich die Bildungs- und Kursangebote in zoEspaces vor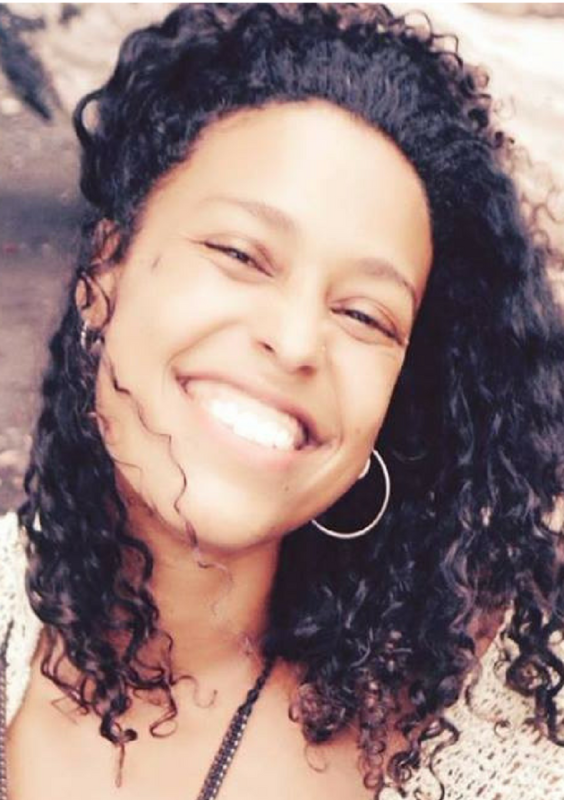 Jelena Pfister, Basel 
Kundalini Dance 
an eight week journey through the chakras
Mondays 25.6., 9.7., 16.7., 23.7., 30.7., 6.8., 27.8.2018 All 7.30 pm to 9.00 pm
Kundalini Dance is an intuitive dance founded by Leyolah Antara.

Kundalini Dance is an extraordinary alchemical dance by which we will move energy through our bodies – with the intention to awaken Kundalini Shakti (Life Force Energy). An awakened Kundalini Shakti brings us pure bliss and strong vital life force energy. Each class is devoted to a different chakra (energetic centre of our bodies). We will journey through Divine Feminine aspects of our womanhood. Kundalini Dance is highly transformational. We will move starting with an introduction class open for men & women. After the course will be only for women and every dance journey is dedicated to another chakra starting from the root moving towards the crown chakra.
This course is held in English or/and German.
Jelena
Cultivating awareness of the body through movement and developing an attitude of self love & acceptance Jelena takes you on a ecstatic dance journey through the chakras. Jelena carries a deep passion for exploration, growth & transformation. She has been teaching since eleven years different styles of dance & yoga. In her classes she creates a safe place for you to ground deep into the earth & finding your power within you.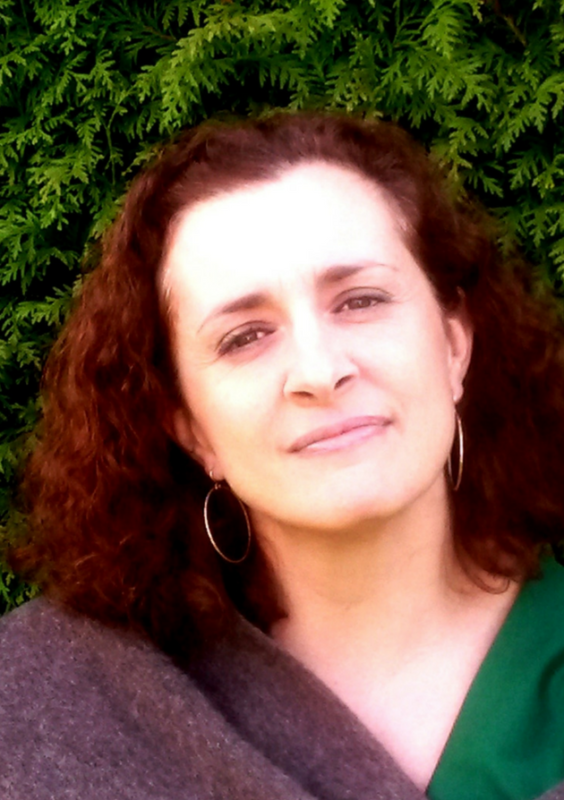 Georgia Aroni 
Authentic Movement: Moving the Inner Landscape August bis September 2018
Part 1
Will introduce you to the basic form of Authentic Movement (AM).
You will explore the difference between 'moving and being moved' in the presence of the other, the 'witness' who brings attention to her own somatic experience while in the presence of the mover. The ability to verbally express the lived moment in a non- judgmental language and to notice any projections or judgments will deepen the practice. Journaling and art work will support the process, by giving form to the content that emerges through movement.
Part 2
will focus on the development and the strengthening of the inner witness, while the mover continues toward opening into the unknown.
Participants will be encouraged in a safe space to work with different qualities of sound by bringing their awareness of new spaces in the body. The ability to offer a quality of attention as movers and witnesses for a clearer inner witnessing will remain our focus.
Part 3
Participants will increase the capacity to ground with more acceptance and openness into the present moment, allowing deeper body knowing (personal and transpersonal).
By developing compassion for oneself and for the other we will introduce the 'open circle' as an embodied collective consciousness. Αuthentic Movement as a self-care in your every-day-life will be discussed as a closing end to these workshops.
Website von Georgia
Mehr zum Kurs bei zoeTanz projects
Anmeldung zum Kurs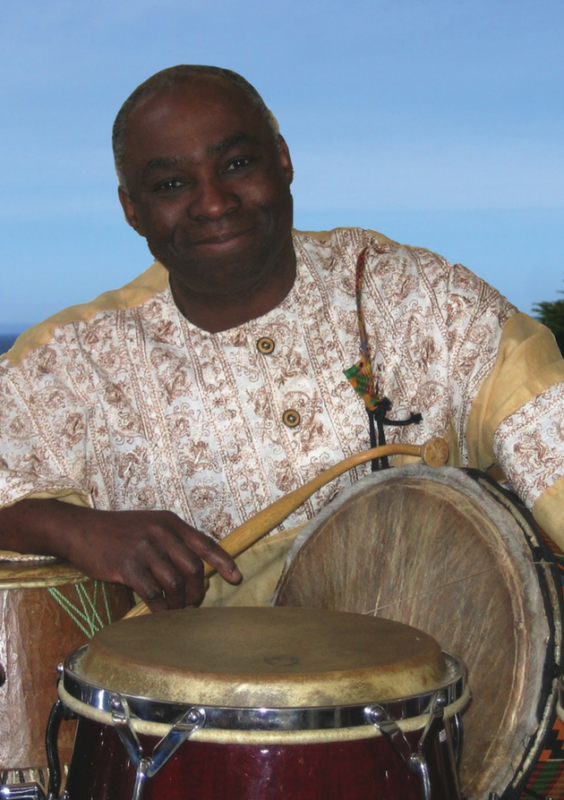 Onye Onyemaechi
Mediale Einzelsitzungen & Heilung
30. November und 1. Dezember 2018 
TranceRhythm
30. November 2018, 19-21.30Uhr
Mediale Einzelsitzungen & Heilung
30. November und 1. Dezember
Onye bringt die Weisheit, die Freude und die Seele mit der afrikanischen Trommel zum Erwachen, Heilen und zum Kreieren sowie bekräftigt er das Feiern der Gemeinschaft durch die Energie der Trommel und des universellen Klangs. Er fügt häufig die therapeutische Heilkraft der Musik seinem Wirken als Insight Healer hinzu, um destruktive Gedanken, Einstellungen und Überzeugungen in positive Muster zu wandeln, die helfen, Geist und Körper zu vereinen. TranceRhythm stärkt die Lebensenergie und die Verbindung zur eigenen Heilkraft sowie lässt neue Möglichkeiten der eigenen Potential-Entfaltung entwickeln. Onye Onyemaechi ist seit über 30 Jahre international als Meistertrommler, Performer, Berater, Lehrer und Heiler tätig und hat in verschiedenen Ländern, Unternehmen, Schulen und spirituellen Organisationen zu Heilung und Wohlbefinden geholfen.
Infos und Anmeldung hier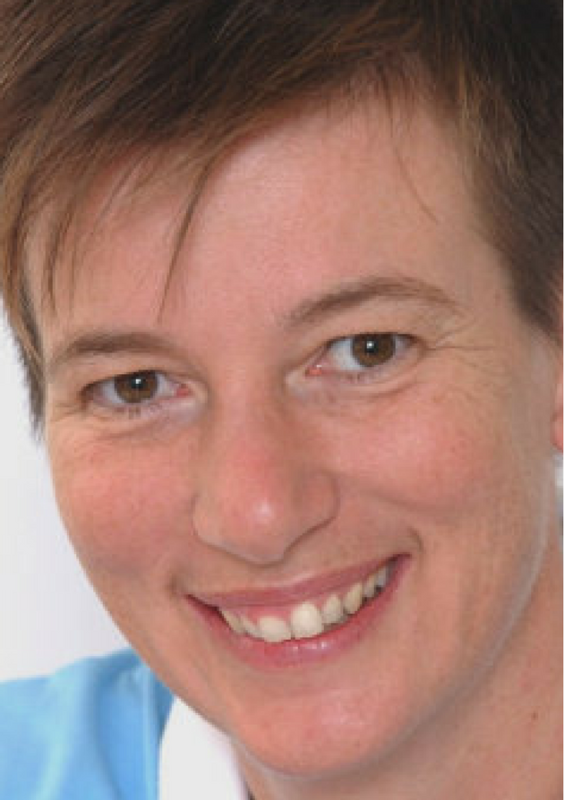 Theres Maibach
Anatomy Trains in Struktur und Funktion
Weitere Termine nächstens
Anatomy Trains ist ein neuartiges Konzept, um das myofasziale Netzwerk des Körpers zu verstehen und erfolgreich zu behandeln. Es wurde vom Faszienspezialisten Thomas Myers entwickelt.
Kennenlernen der neuesten Erkenntnisse über Faszien
In diesem Kurs werden die 12 Anatomy Trains vorgestellt. Diese myofaszialen Leitbahnen sind funktionale Einheiten. Sie dienen der Kraftübertragung und der Belastungsverteilung. Damit können  Haltungs- und Bewegungsmuster analysieret werden. Aus dieser Analyse heraus lassen sich wirksame Behandlungsansätze entwickeln, um Schwachstellen, Restriktionen und Dysbalancen nachhaltig zu vermindern oder zu beseitigen.
Kennenlernen des Tensegrity-Konzeptes
Inhalt Dieser Kurs ist der offizielle Einstiegskurs in Anatomy Trains und Bedingung für die Teilnahme an weiterführenden Kursen der Anatomy Trains-Ausbildung zum "AT Structural Bodyworker" oder zum "AT Structural Integrator".
Verstehen, wie die Anatomy Trains mit der menschlichen Entwicklung, unserer Wahrnehmung und unserem Bewusstsein verbunden sind
Website von Theres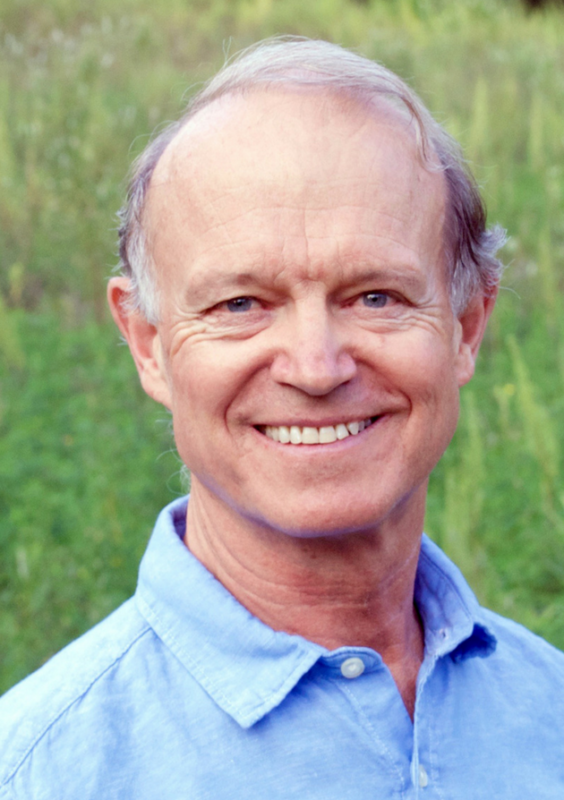 Philip Shepherd
Radical Wholeness
16./17. März 2019
Philip Shepherd has gained an international reputation as a teacher whose breadth of vision and original exercises enable people to escape the enclosed chatter of the head, and ground their thinking in the calm, deep-dwelling intelligence of the body.  His workshop provides tools to last a lifetime, even as it gently opens the door to a radical experience of wholeness.
The main source of our fragmentation is that we have been taught to live in our heads. 
Divided from the breath, the present, and the profound intelligence of the body, we sit in our heads and strain to make sense of it all.  This workshop shows you another way of making sense, and helps you experience the body as you never have before.  The cornerstone of The Embodied Present Process, this playful weekend provides you with new skills to last a lifetime.
Philips Website and registration
Philip talkes about  The Embodied Present Process™ (TEPP) on Lifeinterrupted Radio